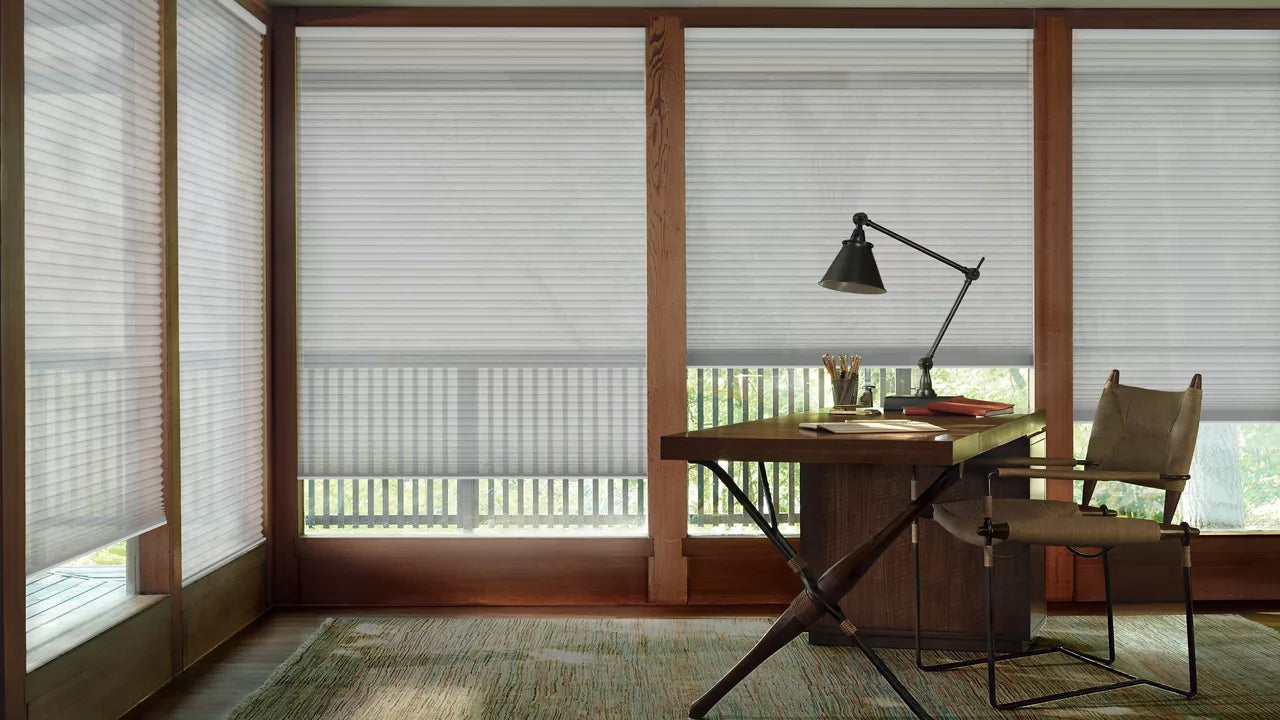 Cellular Shades
Discover the innovative beauty of cellular shades – a stylish window covering that combines energy efficiency and elegance. Crafted with unique honeycomb-shaped cells, our collection offers a range of colors and opacity options. Shop our selection to enhance your home with both exceptional design and insulation capabilities.
Get Started Today
Why Choose Cellular Shades?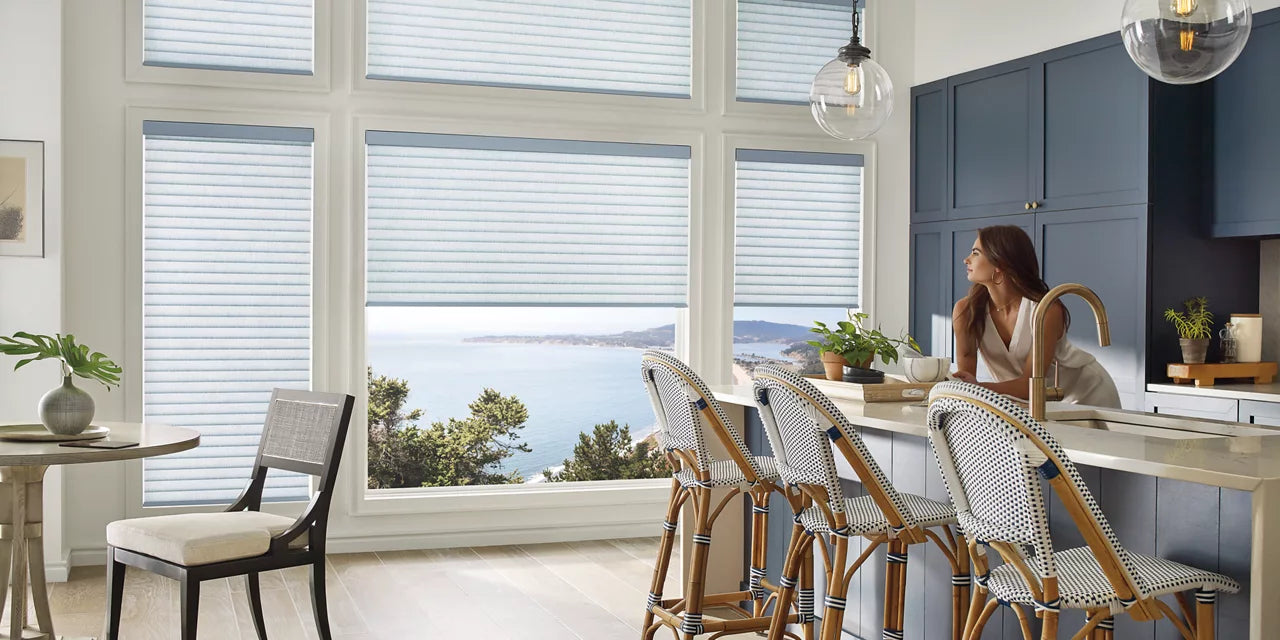 Energy Efficiency

Cellular shades are known for their insulating properties, creating a barrier between your windows and the room. This feature helps maintain a comfortable indoor temperature, potentially reducing heating and cooling costs.
Versatile Light Control

With various opacity levels, you can choose how much light enters a room. From sheer to blackout options, cellular shades provide flexibility in balancing natural light and privacy according to your preferences.
Noise Reduction

The cellular design helps absorb and dampen outside noises, creating a quieter, more peaceful environment within your home.
Sleek, Modern Look

Cellular shades offer a clean, contemporary aesthetic that suits a wide range of interior styles. Their unobtrusive design makes them a seamless addition to any room, enhancing both form and function.