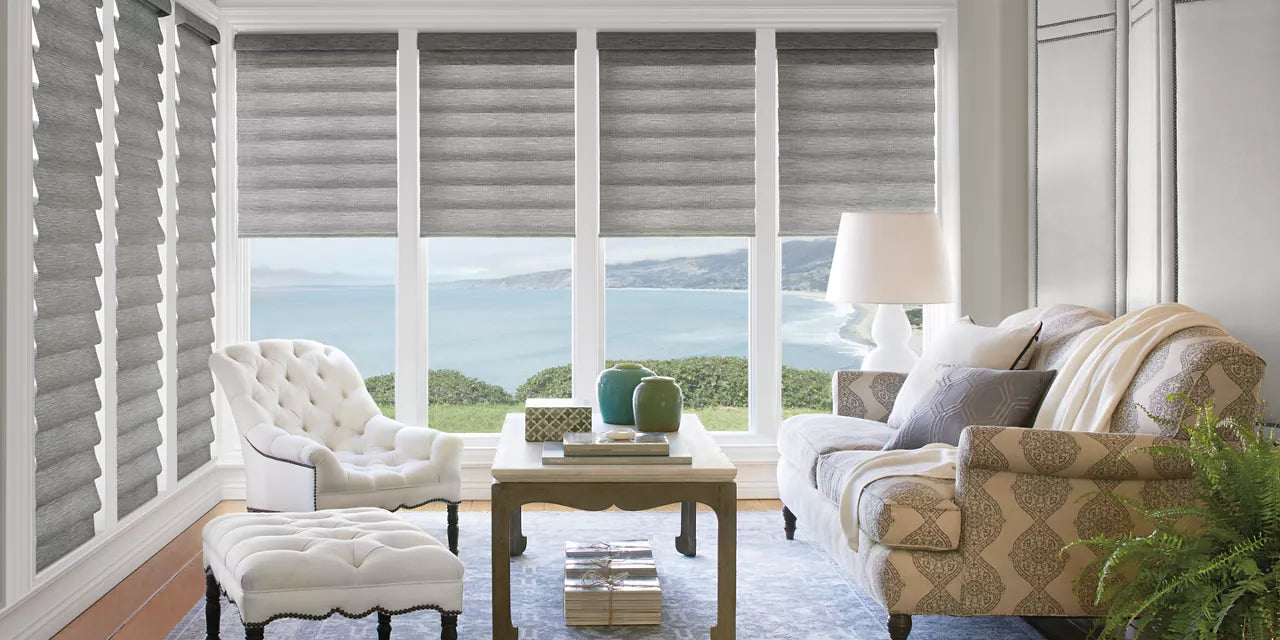 Roman Shades
Discover the timeless charm of Roman shades – a window covering that effortlessly combines elegance with practicality. Our Roman shades are crafted in a variety of fabrics, creating a tailored and sophisticated look that complements your interior decor while offering excellent light control and privacy.
Get Started Today
Why Choose Roman Shades?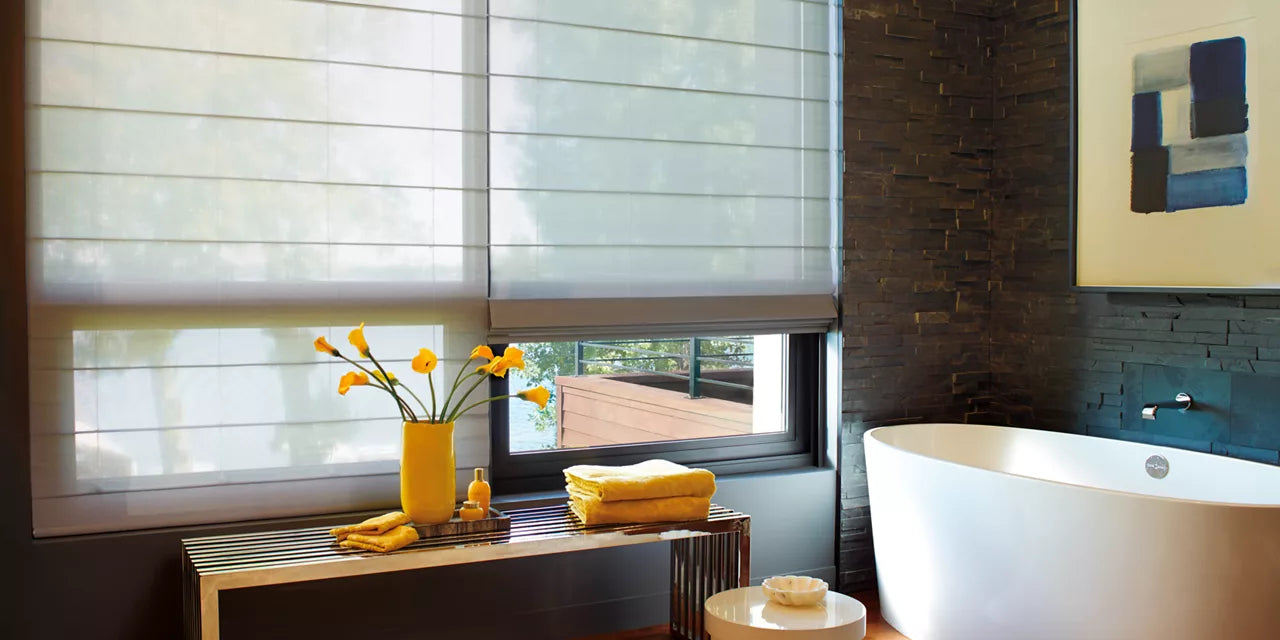 Classic Elegance

Roman shades provide a classic, tailored appearance with their cascading fabric folds. They add a touch of timeless sophistication to any room, making them an ideal choice for those who seek a traditional, yet stylish, window treatment.
Versatile Light Control

These shades offer adjustable light control with various opacity options, from sheer to blackout. You can easily customize the level of natural light and privacy to suit your preferences throughout the day.
Easy to Operate

Roman shades are user-friendly, with options for cordless and motorized systems for effortless and safe operation. This convenience enhances the overall functionality and aesthetics of your window coverings.
Customization

Choose from a wide range of fabric choices, colors, and patterns to match your unique style. Roman shades can be fully customized to harmonize with your decor, providing a personalized touch that elevates the ambiance of your living spaces.