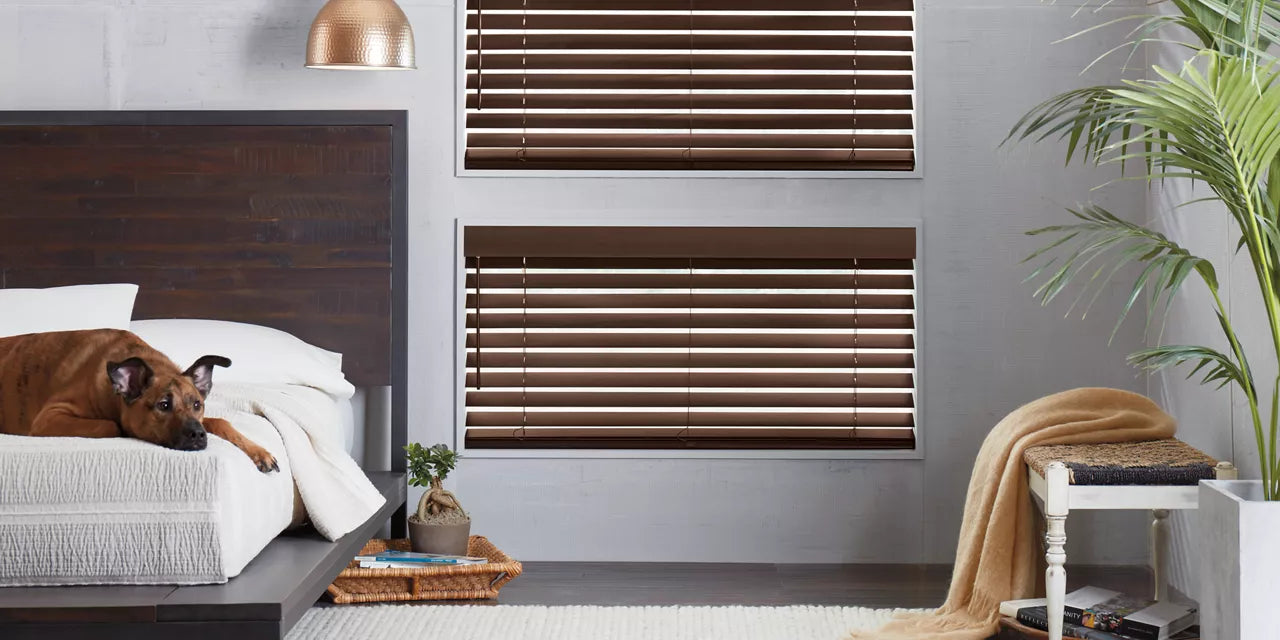 Wood Blinds
Introducing wood blinds, a classic and timeless window covering that combines natural warmth with a touch of traditional elegance. Our wood blinds collection offers a versatile and stylish solution for your windows, enhancing both aesthetics and functionality.
Get Started Today
Why Choose Wood Blinds?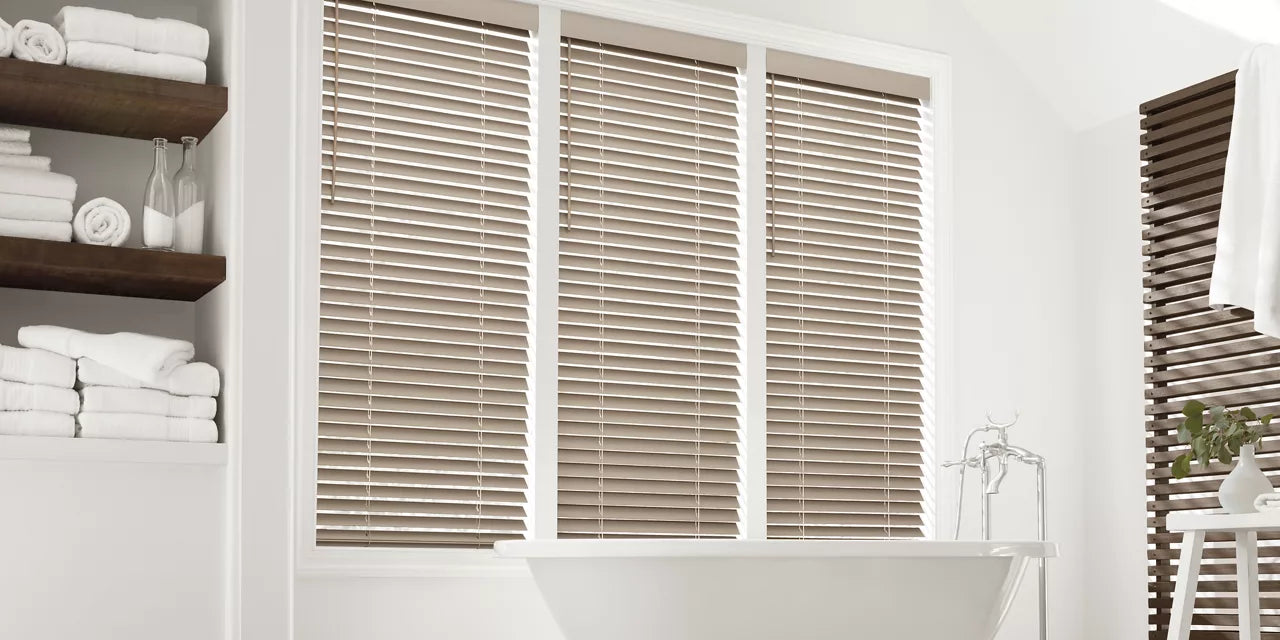 Timeless Elegance

Wood blinds exude classic charm, infusing your space with a warm and inviting atmosphere. Their rich, natural texture and wood grain finish provide a timeless aesthetic that complements a wide range of interior styles, from traditional to contemporary.
Durability and Longevity

Wood blinds are built to last. Crafted from sturdy hardwood, they are resistant to wear and tear, ensuring they remain in excellent condition over the years, making them a long-lasting investment for your home.
Light and Privacy Control

These blinds offer precise control over light and privacy. You can easily adjust the slats to regulate the amount of natural light entering the room while maintaining your desired level of seclusion.
Customization Options

Wood blinds come in various finishes and slat sizes, allowing you to match them with your interior decor. Their versatility ensures you can create a tailored look that suits your specific preferences, enhancing the overall ambiance of your living spaces.